"An eclectic mix of musicians that blend together to create a dynamic, vibrant and memorable musical experience"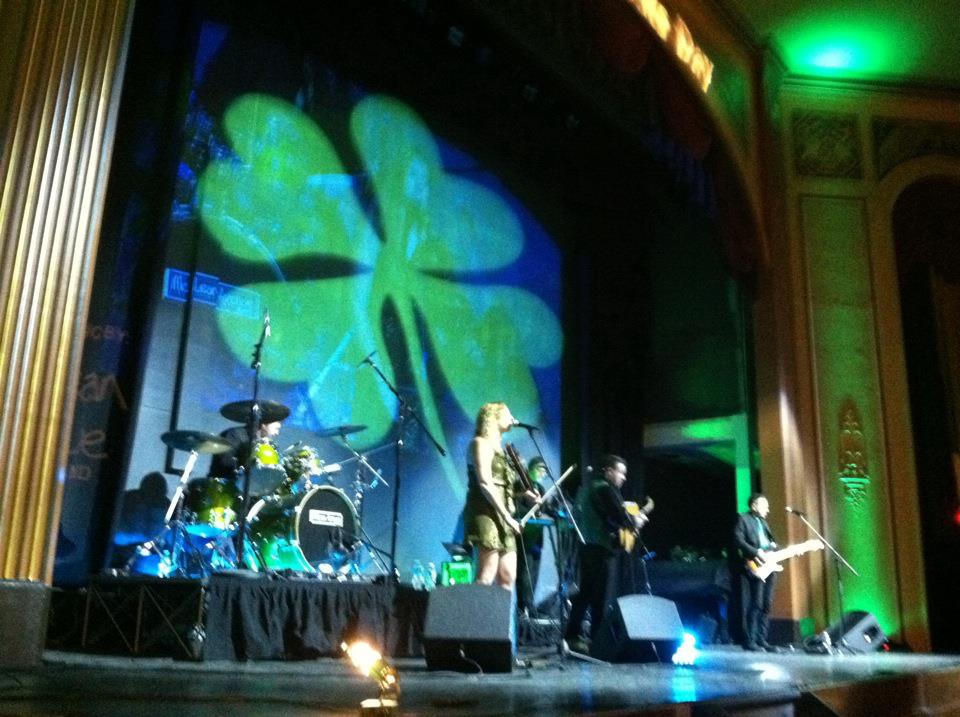 McLean Avenue Band is an eclectic mix of musicians that blend together to create a dynamic, vibrant and memorable musical experience for audiences everywhere. A very professional, talented and extremely entertaining line-up that boasts very impressive resumes as individuals, to bring you the very best in Irish, Country, Rock and Pop, as a group. Although they are from the heart of Ireland they are well known in the Irish/Celtic scene in the Tri-State area also and have electrified stages worldwide.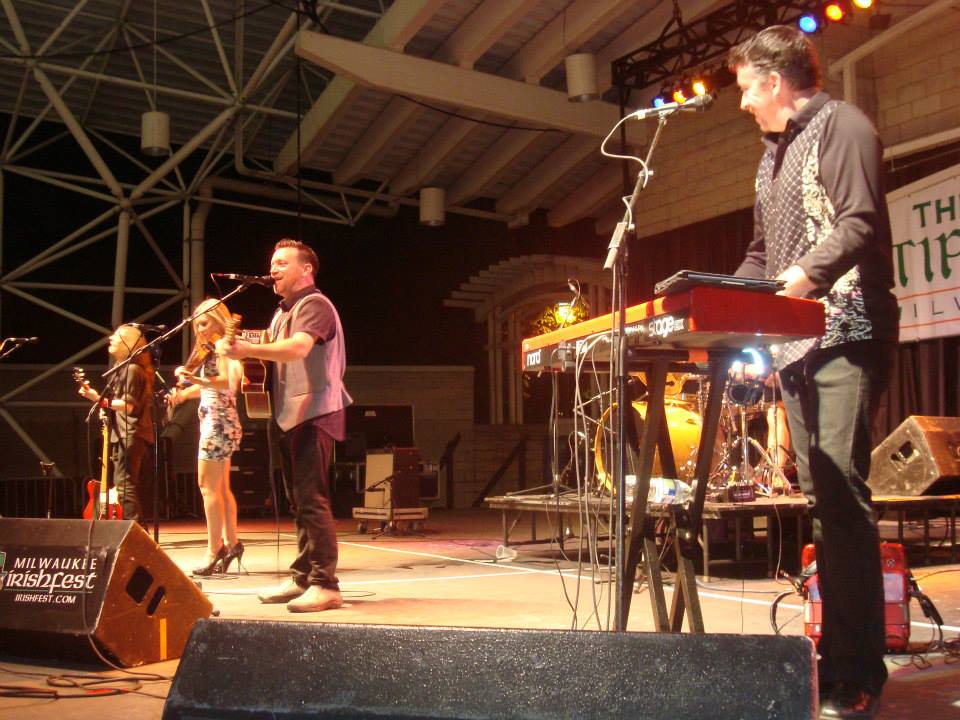 McLean Avenue Band masterfully combines Traditional Irish tunes and ballads with elements of Rock, Pop and R and B. As a result, this "Super" Band has the unique ability to appeal to a broader spectrum of audiences. Be it an uptempo chart topper, a lilting waltz, a classic rock anthem or a heartfelt ballad, McLean Avenue fits the bill! All of these components make them highly sought after for Festivals, Concerts, Corporate Events, Private Functions and last but by no means least, Weddings. Their charismatic stage presence makes it impossible for them to be anything other than hugely entertaining.
FESTIVAL FOOTAGE
Great Neck Summer Festival Series 2017
FOX 6 NEWS INTERVIEW
Milwaukee Irish Festival interview 2016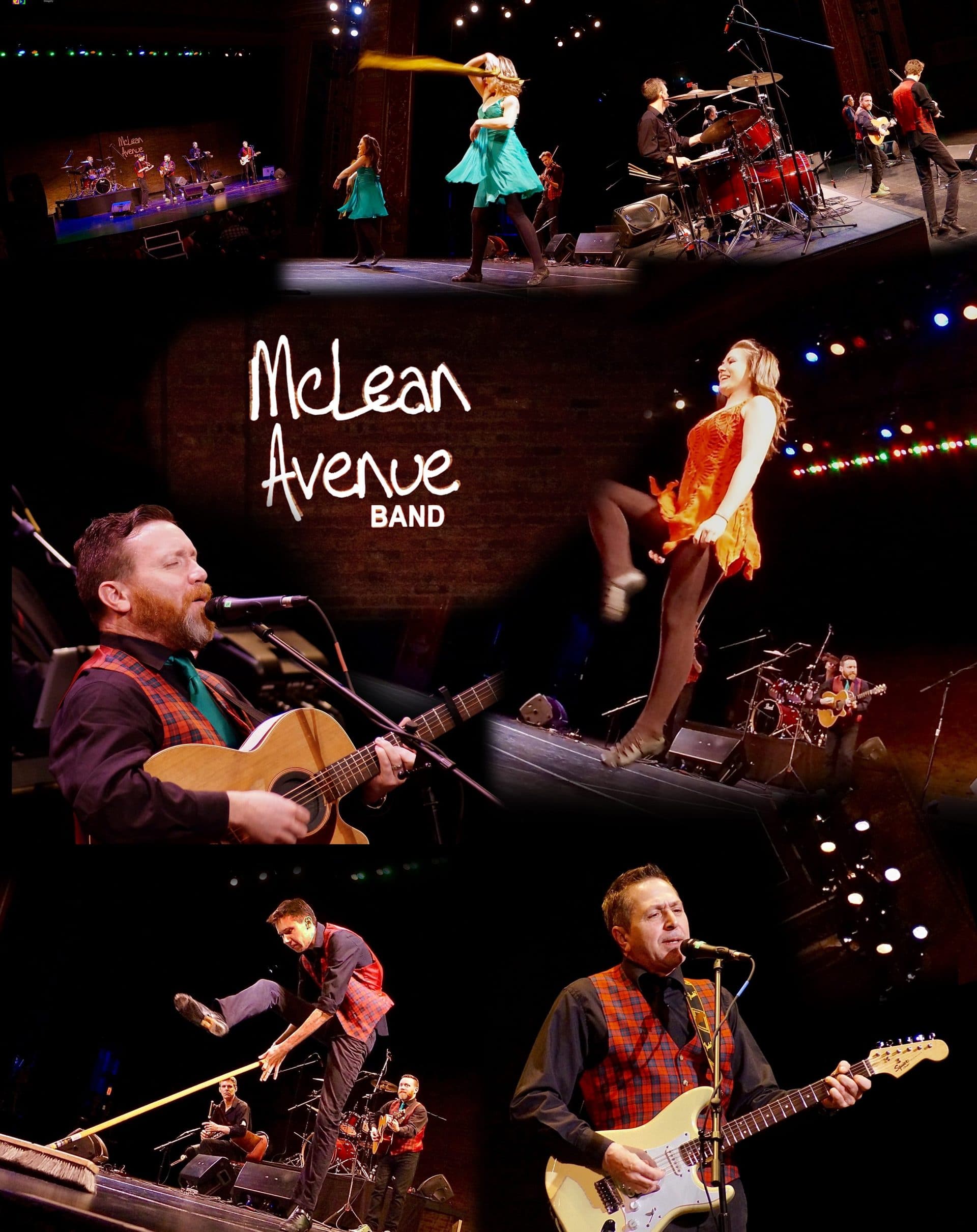 McLean Avenue Band currently tour two shows.
GALWAY TO GRACELAND
A musical journey from our shores to yours.
St. Patrick's Day is the time of year when everyone in the world gets to be Irish for a day. Celebrate with Padraig Allen & McLean Avenue Band and host of local talent as they present a dazzling array of Irish music, song and dance.
The interactive show includes old Irish favorite songs, Celtic fairy tales and dynamic originals. This multi-talented, charismatic crew direct from Ireland has the whole audiences dancing in the aisles and singing their hearts out! It's time to party Irish style. Sure the "craic" will be mighty! View video clip below.
CHRISTMAS FROM THE EMERALD ISLE
Direct from Ireland, this production fuses the best of traditional Irish music, dance and stories of the season, with magical footwork and an electrifying blend of original rock and bluegrass songs.
The entire family will marvel at the "Story of the Wren", dancing fiddlers, and as the choir of angels sings, bask in the Irish Christmas spirit.
Galway To Graceland
Promo clip from McLean Avenue Band's Galway to Graceland concert show.
Christmas Show
McLean Avenue Band's Christmas from the Emerald Isle promo.