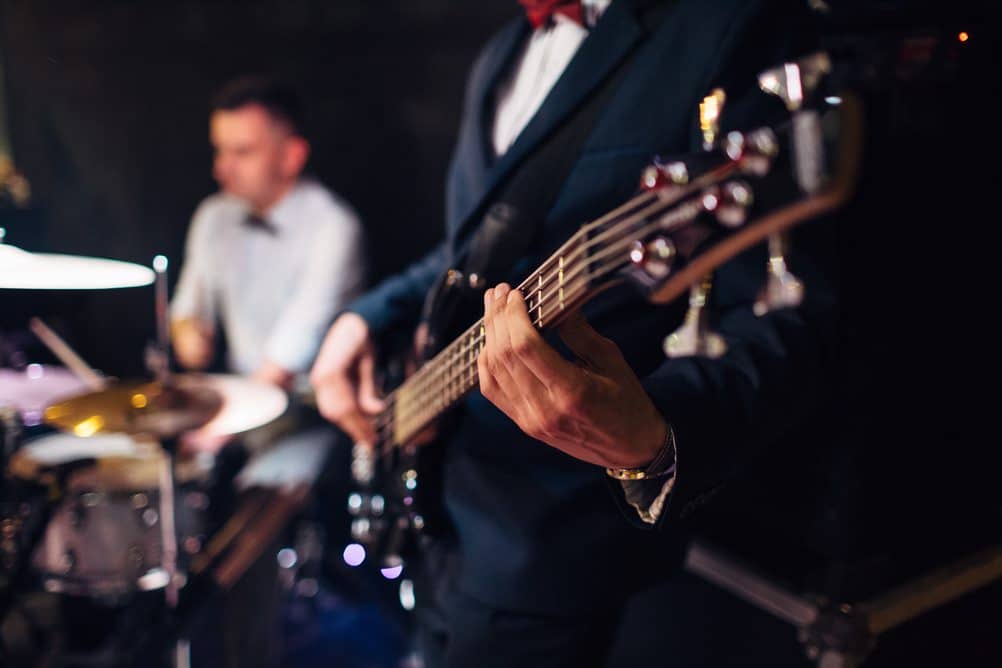 Your wedding deserves to be amazing – and your love story should be celebrated in grand style.
The colors, the food, the dress and the fancy tux – they all contribute to making your wedding day feel incredible.
But why should you choose a Band over a DJ when it comes to your wedding day?
We have some tips for you – so read on and find out more.
It feels more unique. You hear and see DJs at almost every other party you attend –hiring a band to entertain you and your guests can feel more intimate and special. Don't get us wrong: a DJ can do an amazing job. But hiring a band can add that special flair that will make your wedding feel more exclusive.
It's more organic. There's something nearly magical about the strum of a guitar and a live voice playing your favorite song while you whirl to your First Dance. Having a wedding band can make these moments feel more romantic and will create some truly special moments.
Communication. When hiring a band for your wedding entertainment you can rest assured that they will create a detailed play list that is tailored specifically for you and your partner. When you hire McLean Avenue Band you have a direct link to the band, no middle man.
The quality of music. When you hire a live band, they will make it a priority to entertain your guests. While a DJ can surely mix music that fits different age groups and different musical genres, a wedding band can incorporate them all in a natural way, that will create a true show for you and your guests. Music played by a band simply sounds better, more festive, and is unforgettable – not just for you as the happy couple but for your guests too.
Looking for an amazing wedding band in New York or New Jersey? Contact McLean Avenue Band and allow us to create an unforgettable experience for you and your guests.