Having worked in the entertainment business since the age fourteen, Padraig Allen, Band Leader and MC with McLean Avenue Band – based in Westchester, New York, knows that some people are confused with the actual process of booking their ideal wedding band for the big day.
In this Step-By-Step guide, he outlines what is involved and why they it is necessary.
---
---
Follow these steps the ensure you book the perfect wedding band for your perfect wedding in 2019, 2020 and beyond.
---
---
STEP 1.
Ask yourself: What do I want from a band and what will my guests enjoy?
Your wedding will need a band that can play a wide selection of songs from Top 40 Hits to classic ballads and swing, keeping everyone happy, from Grandma to your little nieces.
Your guests will enjoy a band who know when it's time to play the faster upbeat songs and when it's time to play some slower love songs. They will also prefer a band that plays songs that they know, because people are more comfortable dancing to songs that they are familiar with. While some songs may sound corny to you, your guests might love dancing to them.
---
You will find more infographics at Statista
---
Every band has their own style and influences, whether it's Rock, Latino, Celtic, Eastern etc., so choose a band whose style suits your guests' taste and complements your wedding theme. Indeed, there are bands who can perform both traditional cultural songs and popular covers for their clients, so seek out bands who perform any special requests you may have. Note: these bands can be in high demand, early booking is advised.
Spend some time thinking about what type of band would be the perfect fit for your wedding.
---
STEP 2.
Where to find your perfect band?
This question is the easiest to answer but takes the most amount of work.

Google remains the #1 place to find your perfect wedding band.
---
There are two paths to finding your perfect wedding band. Most people explore both.
Ask people whose opinion matters to you.
Family and friends can be a great resource of knowledge when it come to all things about your wedding, including the entertainment. They may have helped organize a private celebration or a corporate event in the past and remember the name of the band who impressed them. A wedding planner may also have several suggestions regarding the right wedding band for your wedding. Make a list and look them up online.
Search on Google, yes, Google!
As of 2019, Google remains the #1 place to find your perfect wedding band. Not all wedding bands have fully embraced social media, but most have created a website. Therefore, you will find a greater choice of wedding bands on Google than any other platform. Try to be as specific as possible with your search term, especially if you have specific cultural songs or traditions performed at your wedding.
---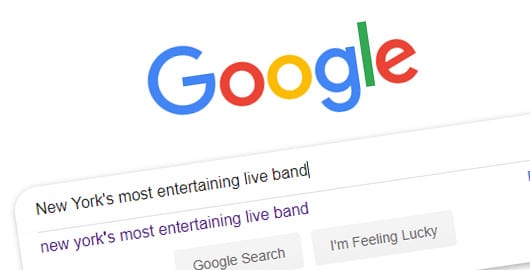 ---
Step 3.
What should you be looking for when you visit a band's website?
In general, the website should have a modern and professional looking design. A website that looks out dated could be a sign of other aspects of their service being also out dated.
The website should highlight the band's wedding services clearly, either on the home page or on a dedicated Weddings page.
A contact phone number should be clearly displayed in the contact section. You may prefer to use a different form of communication for the initial inquiry, but at some point, you may want to call the band leader or booking agent to ask a question or to clarify an issue. A booking inquiry form should also be display clearly on the website.
---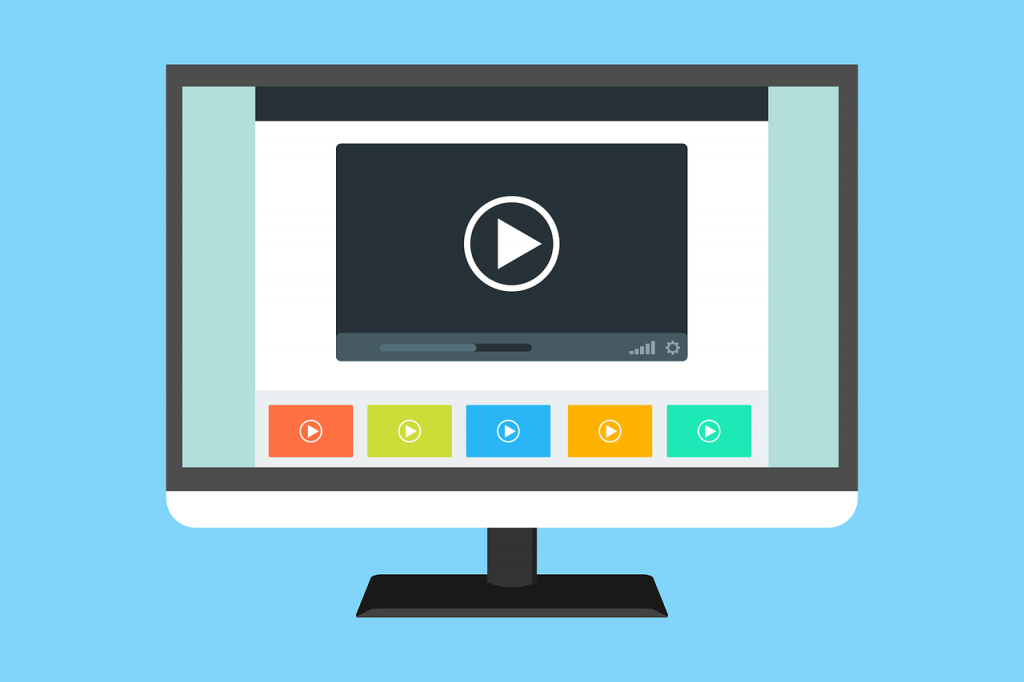 ---
Next you should look for either embedded video clips or links to video clips of the band performing. Don't expect to see blockbuster type videos, but any professional band worth booking, should have some video content on their website these days.
Other content to look for includes a brief description of the band, images of the band, reviews from past clients, and an up-to-date list of public performances where you can see them perform.
As you go through each website, make a note of bands you are interested in.
---
Step 4.
Why do you need to make a shortlist?
---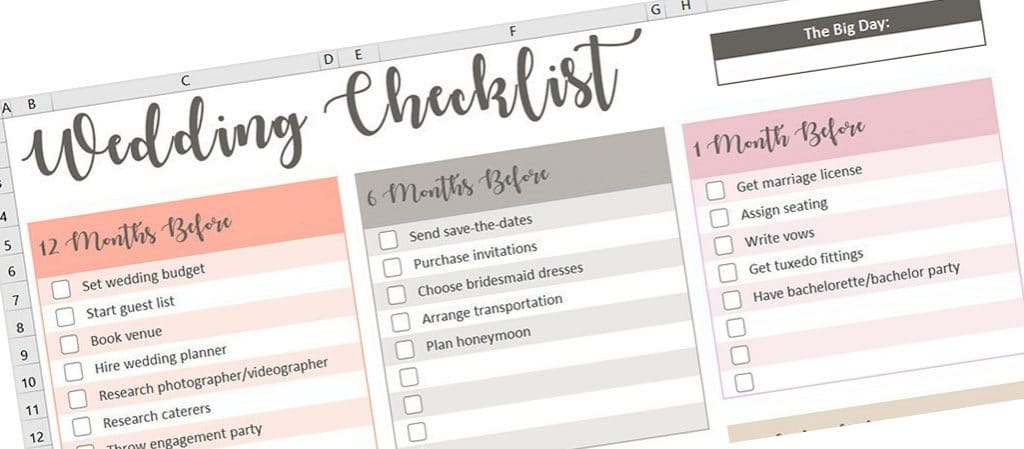 ---
Before you book your wedding band, you should list and compare a least three band's services
---
If you find your perfect wedding band right away, make sure to book them as soon as possible or you may be disappointing to find out later that they are already booked for your date.
A shortlist will help you decide which bands you need to contact first to inquire about their services and availability. This will avoid sending out multiple emails or spending hours filling out contact forms.
Before you book your wedding band, you should list and compare a least three band's services, pricing and their reviews rating.
From your shortlist, contact the three bands you feel will deliver the answer to your question in Step 1.
---
Step 5.
When should you make your decision?
---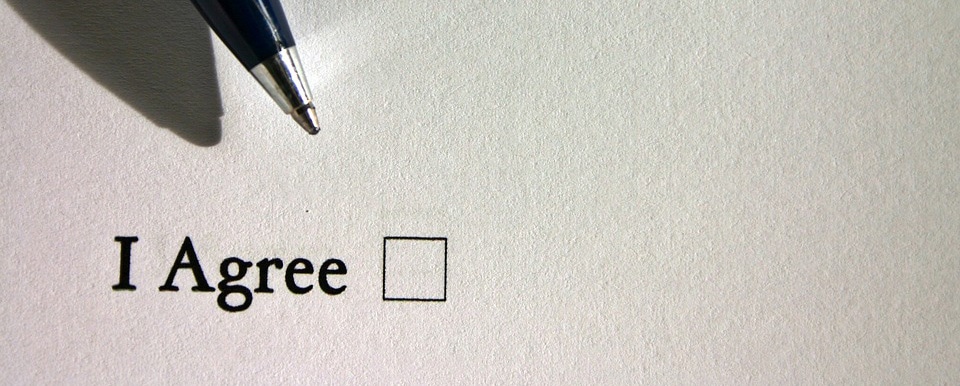 ---
After you have collected the information from each of the bands on your shortlist, you should now be able to make a booking.
Contact your chosen available band and at this stage you need to ask as many questions from them as possible. A phone call, face-to-face meeting or an email are all common ways to do this.
The important thing at this stage is to secure your date with the band ASAP or you could find yourself loosing out to another booking. If the full booking fee is not at your disposal right now, explain it to the band and they will work with you, if they won't, then you might be better off looking elsewhere.
Request a contract, review it, make sure all their services and any special requests you have are included within the contract. Also take note of any special request the band may have, for example food, drinks, changing and storage room, staging etc. Discuss all the requests with the band. Take notes or use email for this. Make changes to the contract as needed.
Review the payment terms and make a note of them in your Wedding Planning Journal.
---
NOTE: If you haven't spoke with the band leader or booking agent at this stage, now is a good time to do so. Call or meet with them, as this may be your last chance to make sure you can connect with them before any financial transaction takes place.
---
Sign the contract and send the booking fee.
---
Step 6.
Why should I post about booking my band on social media?
Be proud of the fact that you have completed one of the most important items on your To Do list.
Tag and mention the band's website in your post and this will help build a relationship with the band.
---
---
Check out my previous post: 5 Myths You Shouldn't Believe about Live Bands Playing at Weddings
---
If you found this guide helpful, please feel free to share it.
McLean Avenue Band are a New York based professional wedding band. We turn moments into memories for over 10 years and we specialize in Celtic/Irish Cultural Events and Weddings.