MUSIC FOR YOUR MEMORIES
Without music, a moment is just an instant in time,

with the right sound it creates an everlasting imprint.

Music takes a moment and makes it a memory

Let us tell your story. We make your wedding day one that your friends and family will be talking about for years to come, remembering the fun, joy, laughs and dances that were shared on the dancefloor celebrating YOUR perfect day.
Our mission is to take your dream wedding and turn it into a masterpiece – through fusion sounds and beats that will have your guests singing, dancing, stomping and raving for more.

GET IN TOUCH
BACKGROUND STORY
McLean Avenue Band are an Irish American band, based in Hudson Valley and Westchester County, New York. They have taken the Irish American music and entertainment scene by storm with their wonderful arrangements of pop, rock and folk songs, intertwined with Traditional Irish tunes and upbeat melodies, played on fiddles, banjos, bodhrans (Irish Drum) button accordions and acoustic guitars. These song arrangements are ideal for celebration events like weddings and parties, as well as festivals and concerts.


The band formed through a regular weeknight get together (A.K.A. "session") of local talented Irish musicians, in a bar on, yes, McLean Avenue, in the Woodlawn area of New York city. Hence the name McLean Avenue Band. That was over 10 years ago.


It didn't take long however, for word to spread about this super-group of Irish musicians and suddenly they were a sought-after group for events from weddings to festivals to party celebrations all over the tri-state area and up and down east coast.


Today, the band's musical roots remain firmly in the Irish Music genre, however, they are constantly adding new covers to their repertoire. The addition of brass instruments and Broadway signers to the group, creates a huge song list for their client to choose from. Indeed, this band are as comfortable playing Top 40 hits as they are playing Irish ballads like Danny Boy.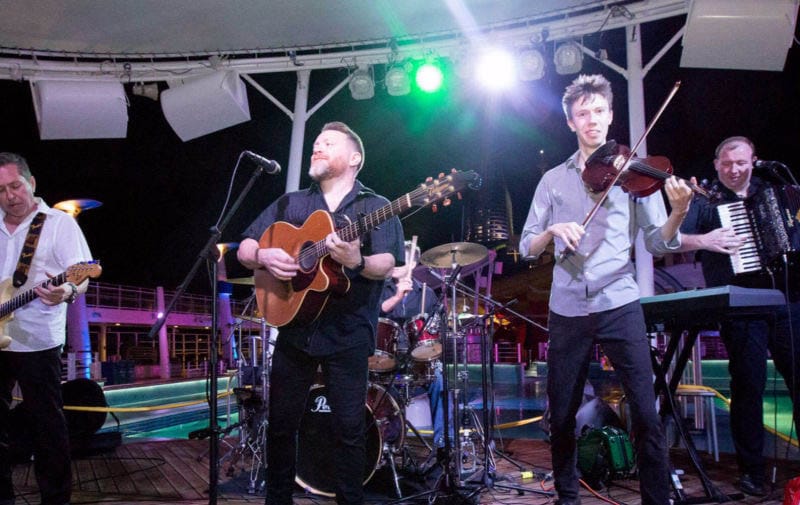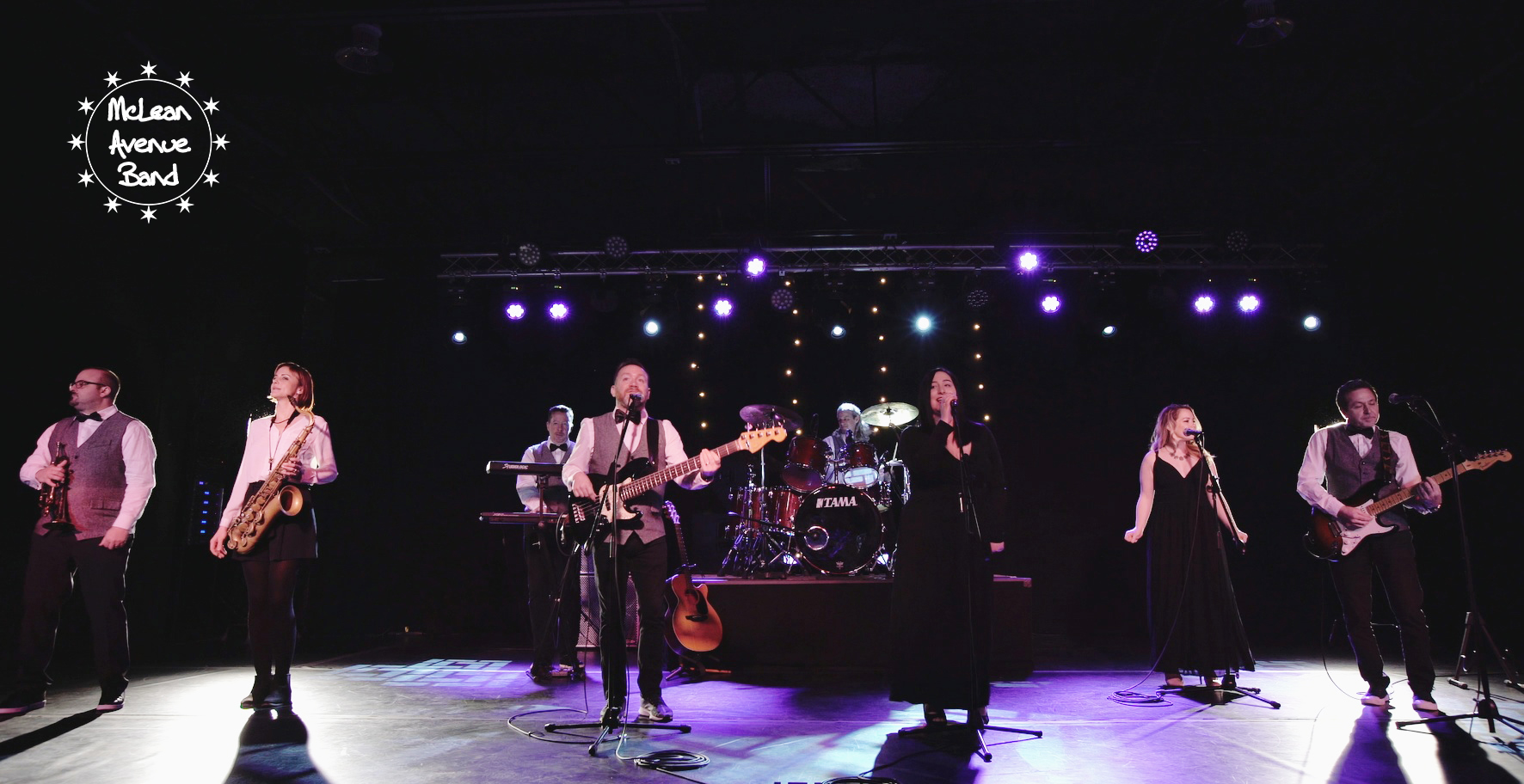 BAND LEADER
Padraig Allen
Padraig emigrated to New York from County Westmeath. A nephew of Tony Allen of Foster and Allen fame and country and Irish star TR Dallas, music was unmistakably in his blood.

From an early age, it was clear that Padriag was destined to become one of the finest singer songwriters to ever emerge from Ireland. One has only to catch his live show and you will witness the incredible energy that Padraig and Mclean Avenue Band consistently put out. For nearly 20 years he has toured in America and Europe performing as the singer, guitarist and bass player for the bands' The Whole Shabang, The Prodigals, The Dublin City Ramblers, Foster and Allen, The McCabes, The Mickey Finns and Derek Warfield and The Young Wolfe Tones. With his extensive knowledge and showmanship he started his own band; " Padraig Allen and the McLean Avenue Band'. The McLean Avenue band has what has been often called a "super band sound." This "sound" has its very own distinctive mix between old Irish Celtic folklore and the rock pop Celtic music of today.