We are a live wedding band based in Westchester County, NY. That's the simple description of what we do, but it goes deeper. Watch our videos or come see us live, to better understand why we do what we do and love doing it.
You say I do, we do the rest.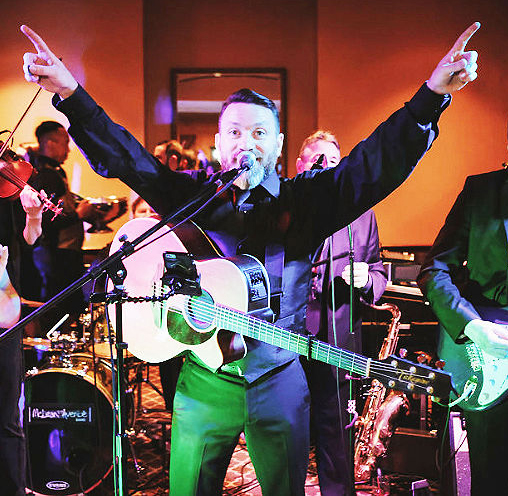 Our Band Leader
Padraig Allen, keeps it all on track with his attention to detail, emcee talents and passion for making the party happen. Padraig is also the guy who answers the phone every time you call.
While weddings is our primary focus, we also play festival, corporate events, fundraising events, clubs, bars and backyard parties.